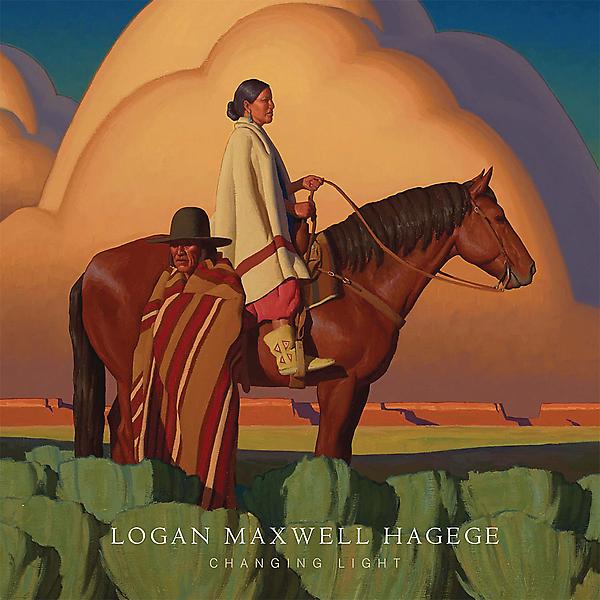 Logan Maxwell Hagege ( 1980 - )

Trailside Galleries is pleased and honored to host its first one-man show for Logan Maxwell Hagege. With this new collection of works, the American southwest comes to life in a series of figural and landscape works that capture Native American culture juxtaposed with the arid landscape of the desert southwest.

Traditionally trained in a local Los Angeles classic atelier program, Logan Hagege's interests and ability in fine art were evident early on. Intense art studies involved
spending more than six hours a day drawing and painting live models. While at the atelier program, Hagege also studied privately with steve Huston and Joseph Mendez.

Inspiration for his subjects began at an early age with visits to his grandmother who lived in the California desert. extensive travels and extended stays in various
landscapes in the American southwest also contributed to his repertoire of subjects. Today, his evolution from landscapes to figure works, and now a combination of both, reflects the natural progression in his art.

While only in his early 30's, Hagege has already become one of the most dynamic and sought after artists in the country. Infused with bold, striking color and angular images, his paintings are resonating across many collector platforms; from the more contemporary minded art buyer to the traditional western art collector.

His paintings are in the permanent collection of the Autry National Center, the booth Western Art Museum, the bone Creek Museum of Agrarian Art, and the National
Cowboy & Western Heritage Museum. recent awards include the Artist's Choice award at the 2013 Coors Western art show and the Gene Autry Memorial Award
for the best group of paintings at the 2014 Masters of the American West exhibition and sale at the Autry National Center in Los Angeles