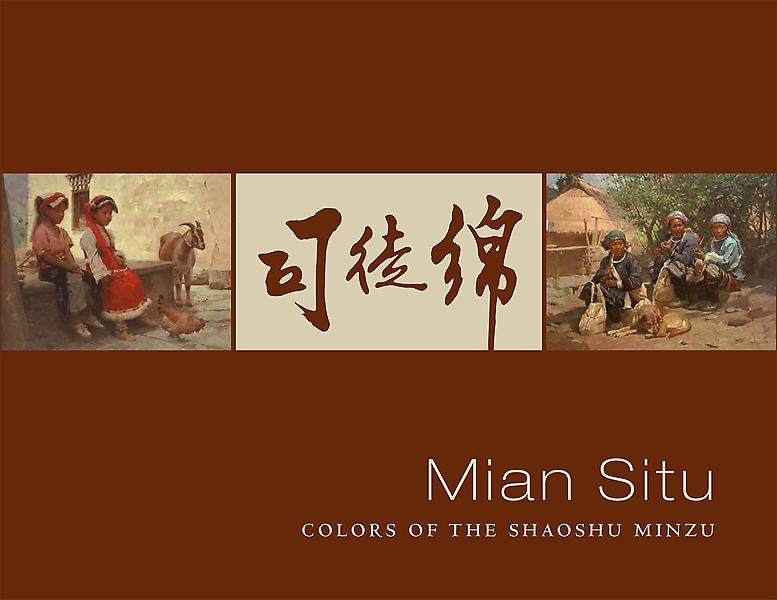 Since leaving China in 1987, Mian Situ has made several return trips to his native homeland visiting and photographing small villages and farming communities primarily in the southwest provinces. This collection of new oils springs from these journeys and lie very close to the artist's heart. For Mian, the rural countryside life of his youth is one that is still deeply rooted within him and it serves as the impetus behind his desire to capture the dignity and quiet beauty of the people whose traditional way of life and dress is in danger of disappearing.
"Colors of the Shaoshu Minzu" presents Mian at his inspired best. Shaoshu Minzu refers to the 55 ethnic minorities officially recognized by the People's Republic of China. Mian has captured each subject with remarkable sensitivity, keen perception of design, and joyous use of color. From "Tibetan Farm Girl" to "Lahu Grandmother" he conveys a visual splendor. Everyday people accent their surroundings with rhythm, texture and hue. The patterns and rich colored clothing create a magical, jewel-life scenario. The strength of these paintings is found not only in their intriguing beauty, but their straightforward documentary of the continuing perseverance of these ancient societies. The paintings often combine elements of the young and old, a metaphor for the passage of time. Juxtaposed with these scenes is the simple, matter of fact dedication to preserving one's
culture, one's existence.

It is with great pleasure that we invite you to experience "Colors of the Shaoshu Minzu."