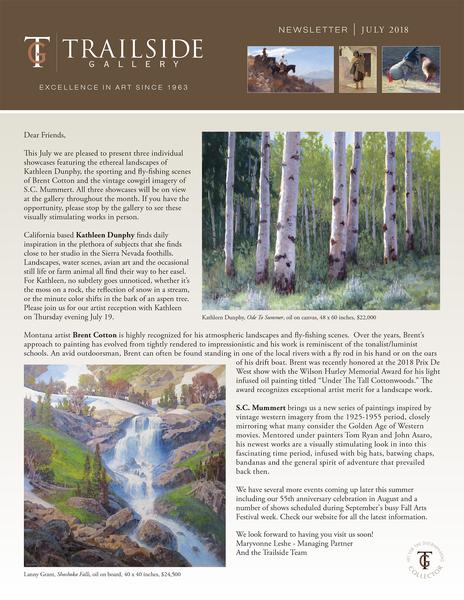 Inside the Trailside Galleries
June 2018 Newsletter

(click below to read)

SHOWS
Brent Cotton: Fire & Water
Kathleen Dunphy: Gracenotes: In Harmony With Nature
S.C. Mummert: Lipstick Lead & Leather

FEATURES
Lanny Grant

This July we are pleased to present three individual showcases featuring the ethereal landscapes of Kathleen Dunphy, the sporting and fly-fishing scenes of Brent Cotton and the vintage cowgirl imagery of S.C. Mummert. All three showcases will be on view at the gallery throughout the month. If you have the opportunity, please stop by the gallery to see these visually stimulating works in person.