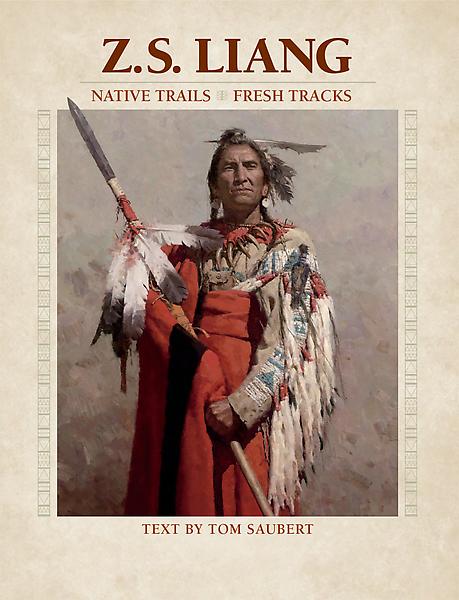 During the Fall Classics reception in Scottsdale, Arizona on November 15, 2014, Z.S. Liang will be signing copies of his new book, Native Trails-Fresh Tracks, which has just been released by Greenwich workshop. This publication will be the first ever, fine art, hardcover retrospecitve of Z.S. Liang's work. The informative text, by writer and painter Tom Saubert, discusses the historical period as well as the artist's approach to his work. With over 70 full color plates, this book is a must have for Liang fans and collectors.

Text by writer and painter Tom Saubert.
9x12, hardcover, jacketed, 144 pages. $60
PLEASE CALL TO RESERVE YOUR BOOK TODAY!!!
480.945.7751 or info@trailsidegalleries.com

Liang's rich and compelling paintings of Native American culture and tradition clearly resonate with collectors who find depth and quality in his storytelling narratives. His penchant for detail combined with the historical and narrative elements of his paintings have firmly established him among the ranks of the finest western representational painters in the country.